Magicshow
in English
Magician Alexander Merk presents his magic shows in German or entirely in English.
Alexander Merk captivates audiences with youthful charm, but is nevertheless a gentleman illusionist of the old school. The audience are not merely spectators at his stage shows: he makes them participants in his illusions. Alexander Merk transforms guests into mind-readers and takes them with him on a journey into a surreal world.
He makes the audience laugh, amazes them and gets them talking. The smart magician's award-winning show creates a light-hearted atmosphere with fresh humour, astounds with wonderful magic and triggers much applause, generating excitement and enthusiasm at your event.
This show takes place on a stage
The stage programme is flexible and can be timed to last between 20 and 40 minutes
A highlight for every event
– Top 10 –
World Championships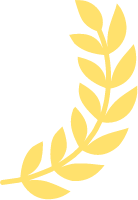 German Champion
of Magic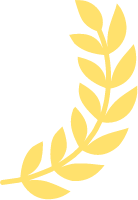 Here everyone sits in the front row and experiences amazing magic, directly and live! The "Magic Online Show" is perfect as a refreshing surprise for virtual events, digital conferences and online meetings. Interactive and visual, it offers the participants many wonders to laugh and marvel at on the screen.
Alexander Merk's virtual magic show is performed live in his studio in Berlin for your digital event and comes to your viewers with a perfectly mixed live image. Surprise your employees and colleagues with a magical highlight, because every good event has a good live act.
The online magic show is usually presented on the Zoom video platform. The show lasts up to 45 minutes and the audience is interactively involved in the magic tricks.
Close-up magician Alexander Merk mixes with your guests and does spellbinding magic right in front of their eyes. Experience amazing mind-reading, nimble-fingered card tricks, money that wondrously multiplies and – as a highlight – a small miracle that takes place directly in the hands of one of the spectators.
Up close yet defying explanation, Alexander Merk's table magic gives rise to much applause and also discussion. Magic within grasping distance – but ungraspable.
The close-up magic takes place among your guests, without a stage

The duration of the table magic can be geared individually to your event

Neither stage nor technical equipment is required
As a quick-tongued, nimble-fingered magician-presenter, Alexander Merk skilfully links individual programme items at your event. With light and witty compèring, he not only acts as a link-man but also refreshingly conveys your messages to the audience.
Laced with magic tricks by the prize-winning magician, the net result is out-of-the-ordinary presentation with a wow effect. Whether for a variety show, a gala, a trade-fair event or a conference – Alexander Merk sets highlights, captures attention and, with humorous patter, puts the focus on the programme of your event.
The charming magician and presenter ensures things run smoothly, conjures up a good mood, and makes your event an unforgettable magic experience for those attending.
On a stage or in the middle of the guests
As long as the event or the show
Everything will be customized to your event and your subject
Alexander Merk's magical dinner show is a feast for all the senses. In the course of the evening, the audience experience an entertaining, alternating mix of magic and menu. The evening begins with a personal welcome from the artist, and the guests can start marvelling at the first illusions during the aperitifs. After the first course, the first part of the award-winning magic show takes place.
Alexander Merk's recipe for success is no secret: with fresh humour and a generous portion of magic, the master magician conjures up a good atmosphere, radiant faces and pure fascination. But marvelling makes you hungry, so the delicious main course is served directly afterwards. Highlights of wizardry then follow in the second part of the magic show, which is crowned by a delightful dessert. The encore takes the form of magic up close and a magical souvenir for every member of the audience.
On request, Alexander Merk's team can take care of all the organisation, including the gastronomic arrangements. So you can relax and enjoy the evening with your guests. The magic dinner show can be realised at a venue of your choice. But we will be happy to recommend one of our partner locations. Just give us a call on 0201-79870384.
This performance takes place at the table
The dinner magic show lasts 2x 30 minutes, plus welcome and walkaround act
All the necessary technical equipment is provided
Alexander Merk –
Magician from Berlin with many faces
With humour and emotion, illusion, deception and his very own brand of magic, Alexander Merk charms his way into his audience's hearts. At the World Championships of Magic in Blackpool (UK), the German Champion finished in the top 10 and met with an enthusiastic reception from the expert audience. The smart Berlin magician has a strong penchant for fresh gags and tricks that astound.
Alexander Merk regularly performs his programme in theatres, appears as a guest in variety shows, or hosts dinner shows as a magician-presenter who gets audiences laughing and marvelling with his special blend of magic. Telling magical stories, he enables his audience to experience something that is often lacking in today's fast-moving world: a sense of wonder and astonishment.
These theaters and companies have already worked with Alexander Merk